Uploading software to your new creation
Once you created the Candle controller, you will now have access to the Candle manager. It allows you to easily upload software to the new Candle devices you may put together.
(Set the encryption password)
If you haven't already
You will only need to do this once, and then all the devices you create will use it. You can find this in the WebThings gateway under 'Settings' -> Add-ons -> candle Manager -> Settings. Don't forget to click 'save'.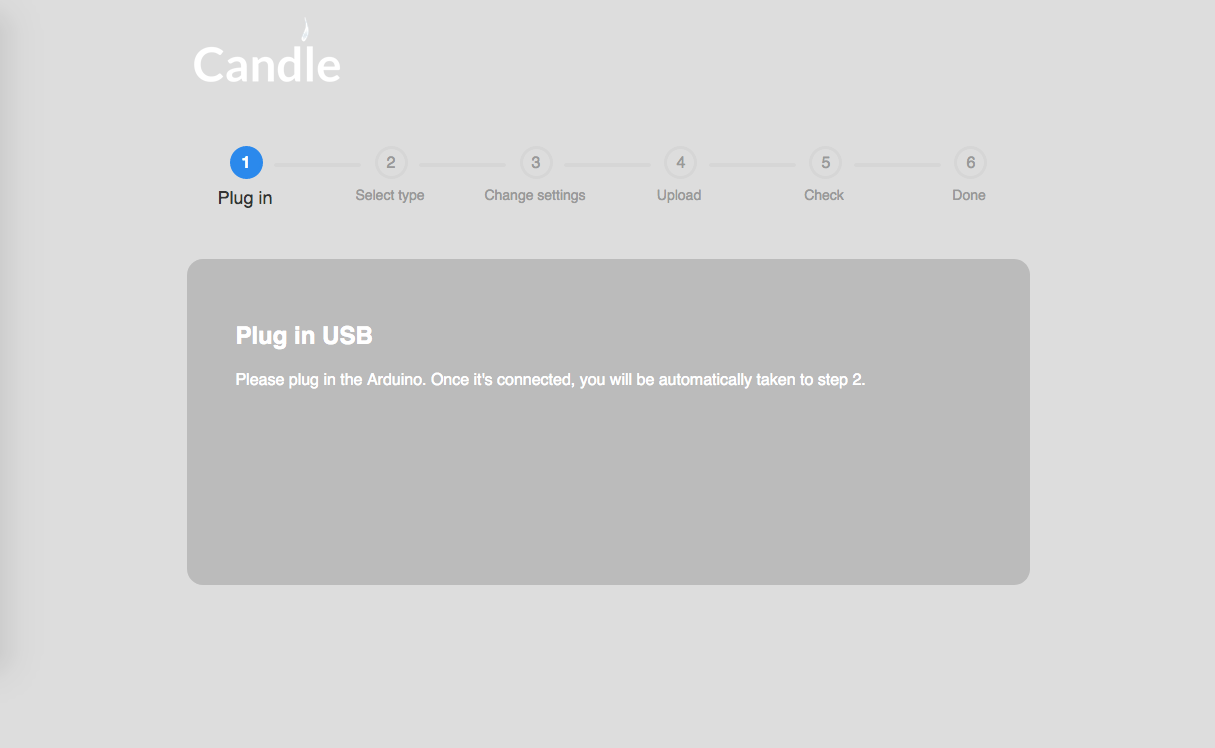 1. Open the Candle Manager
Grab your laptop or tablet!
O‌pen gateway.local:8686 in your web browser.

If that shortcut doesn't work, visit the Mozilla Gateway in your usual way, find the Candle Manager thing, and click on its link icon.
2. Plug in your creation
Which device are you working on?
Plug in your device when requested. You will then be asked which type of device you just plugged in. Click on the desired type.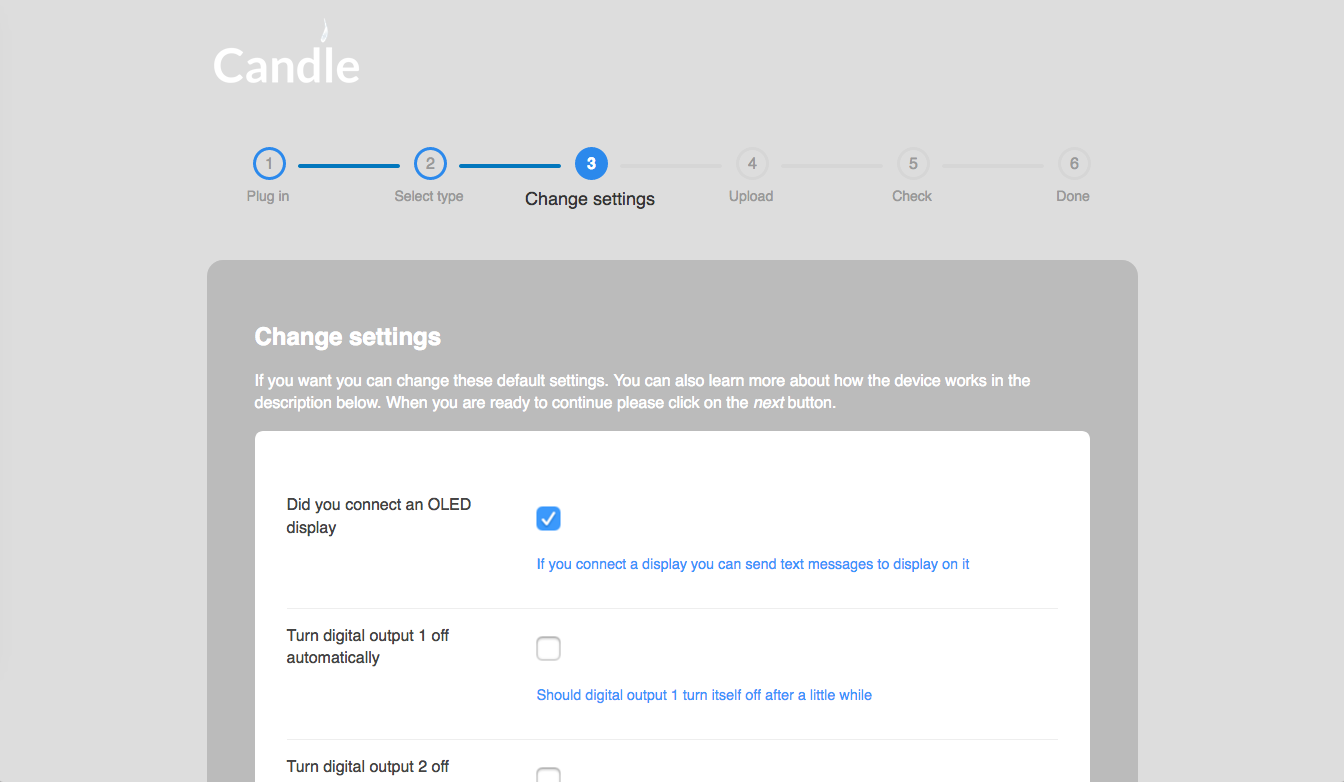 3. Personalise settings
Some devices have options
Read the description, and change the settings to your liking. Once done, click "next". This will create the actual programming code, which will include your preferences. It will also automatically include your encryption password.
4. Wait patiently
This can take a minute or two.
The code is now being uploaded to your new creation. Once the upload is complete, you will automatically be taken to the next step.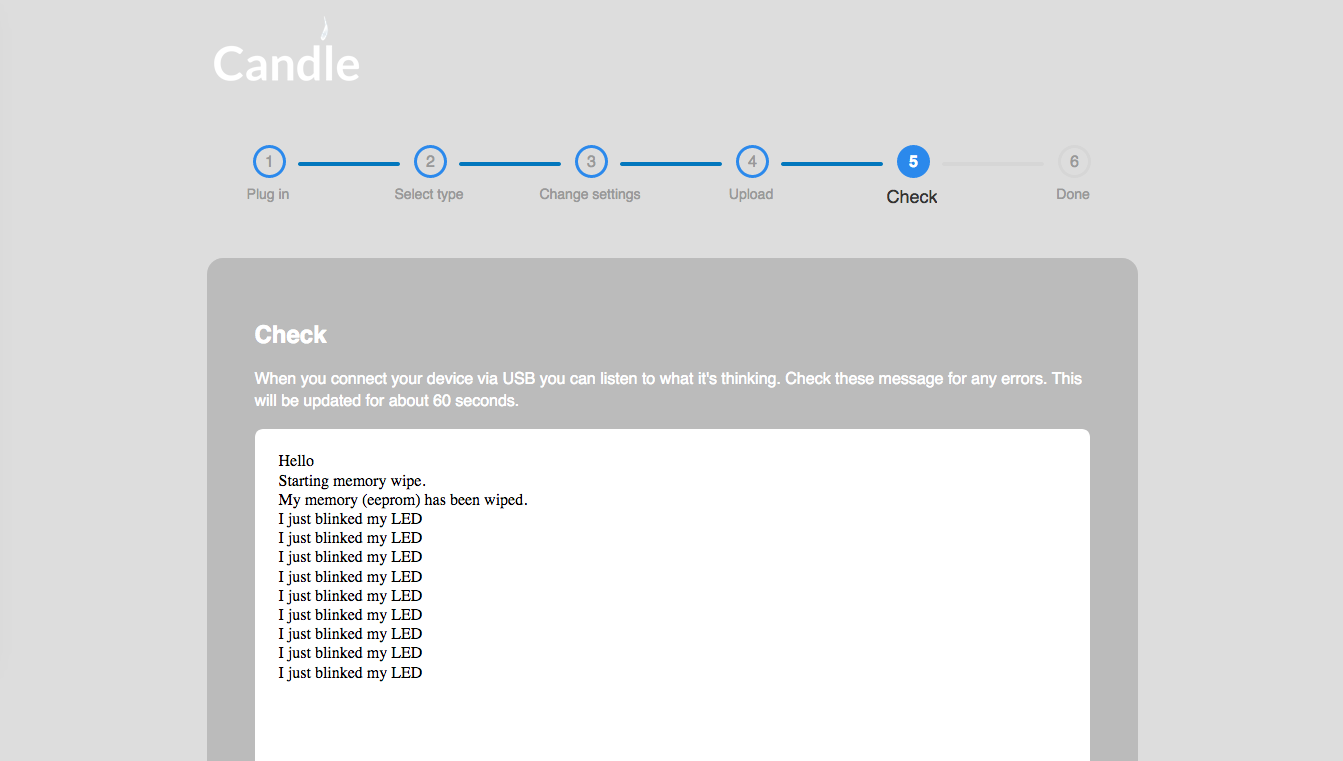 5. Check what it's saying
If all goes well you should see "hello"
O‌nce the upload is complete you will be given a glimpse into what the device is thinking and doing. It will take a few seconds for messages to appear. If if finds an issue it will tell you about it.

Click next if it looks like the device is working ok.
6. Done
C‌ongratulations? 
If you encountered an issue you can try to fix it and restart the process.
Done!
You can now go back to the Mozilla Gateway, open the 'things' overview page, and add the device there.